LUNEDI 24 APRILE DALLE ORE 16 cambio del mio look, in diretta o in streaming sulla 8, nel corso del programma televisivo The Real.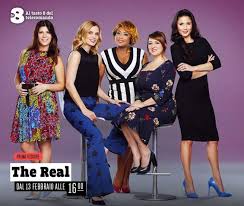 Avevo contattato la Tv per dare una svolta decisiva al mio stile. Qualche giorno fa sono stata richiamata dallo staff e sono state accordate le riprese. Obiettivo: rinnovare il mio look in vista di un importante appuntamento di lavoro (sempre nel settore VINICOLO).
Seguite quindi, la mia simpatica avventura! La storia verrà interpretata con la collaborazione della più famosa esperta di stile Paola Marella.
Io ringrazio tutto lo Staff di The Real, splendidi, davanti e dietro le quinte.
Ecco il link di The Real
http://tv8.it/programmi/the-real.html