Location: Cape Corse, Barcaggio Village, sea side terrace of the restaurant.
Time: 2015, August, 8 p.m.
The Restaurant "U Fanale".
A young guy come to us kindly.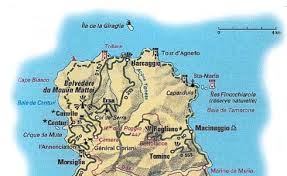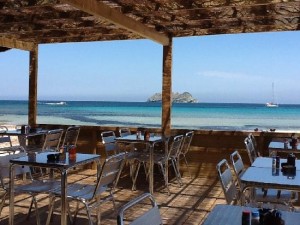 The restaurant has been awarded many times.
Michelin Guide and Gault&Millau guide give it very good comments.
http://www.gaultmillau.fr/restaurant/corse/ersa-20275/u-fanale-12655/
We had Totano and Cernia,   delicious,  and serves with vegetables "ratatouille".
The anchos on warm bread and olives tapenade had been prepared our mouth to enjoy the rest of the dinner in this beatiful place.
The restaurant gives very good choise of 50 cl bottles of local wines and some champagnes.
Very good service and everything is home made by the owner, the same for the last 40 years.
J'adore…